"It's a small place, everybody knows everybody's business. Especially when a new organization turns up in town," says James Hooper, Global Heritage Fund's Director in the United Kingdom, of the ancient Angkorian temple of Banteay Chhmar in Cambodia. "In 2008, we were uncertain what the future had in store for the monument because of our involvement. We're at a place now where the villagers are aware of what we've done because they benefit directly from it. The community is aware because now these people, who were mostly farmers beforehand, have stepped up the economic ladder because of our work there."
Hundreds of miles away from the capital of Siem Reap, in Cambodia's wild north, lies Banteay Chhmar. Meaning the "Citadel of Cats," or possibly the "Narrow Citadel," in the Khmer language, Banteay Chhmar is one of the greatest architectural masterpieces of the Khmer Kingdom's epic Angkorian Period, and its extensive natural environment constitutes one of the most significant Khmer historical complexes in Cambodia. For this reason, it has remained among Cambodia's top-listed sites for inscription on UNESCO's World Heritage List, an honor which it came closer to achieving early this year with a nomination to that body's tentative list.
From 2008 to 2015, Global Heritage Fund sponsored conservation, training, and community development activities at Banteay Chhmar under the leadership of the conservationist John Sanday, OBE. Sanday and the team at Banteay Chhmar were notable for hiring mainly local Khmer workers, something Hooper notes has "left a legacy of employment on site while also supplying crucial, high-level professional experience that's so needed in Cambodia." This highly skilled team of Khmer experts was instrumental in restoring the site, including the prominent face towers, several bas reliefs, and the water management system, which is still crucial to the wellbeing of the surrounding villages.
Stefaan Poortman, CEO for Global Heritage Fund, agrees. "The work that John Sanday and his team did at Banteay Chhmar is world class," he said, lauding the intricate restorations of several face towers and a dramatic bas relief on site. "The anastylosis of the southeastern gallery is incredible. Not a stone is out of place, which you can tell based on how the bas reliefs fit together. Furthermore, Sanday did the first ever complete disassembly and reassembly of a face tower in Cambodia. The famous face towers that you see at the Bayon are prototyped on the face towers at Banteay Chhmar. It's beautiful, it's influential, it's a real first in Khmer art and architecture: the first face tower preserved, stabilized, and put back together on site."
However, Poortman cautioned that even the most impressive restorations are, at such a large site, "a drop in the ocean." "A lifetime of work could be done at Banteay Chhmar" he says, "and so we were very concerned with setting up a framework the local people could use to continue restoring, maintaining, and capitalizing on the site long into the future. Our work aims to be  catalytic in this respect."
And yet, "a lot of visitors are struck by how much needs conservation." Mr. Poortman says "It's easy for a layperson to say that not a lot of work has been done there," but that fact is belied by the sheer size and magnificence of the place. "The site is so big, the need is so high, and the costs are so large, we're only able to do a limited amount.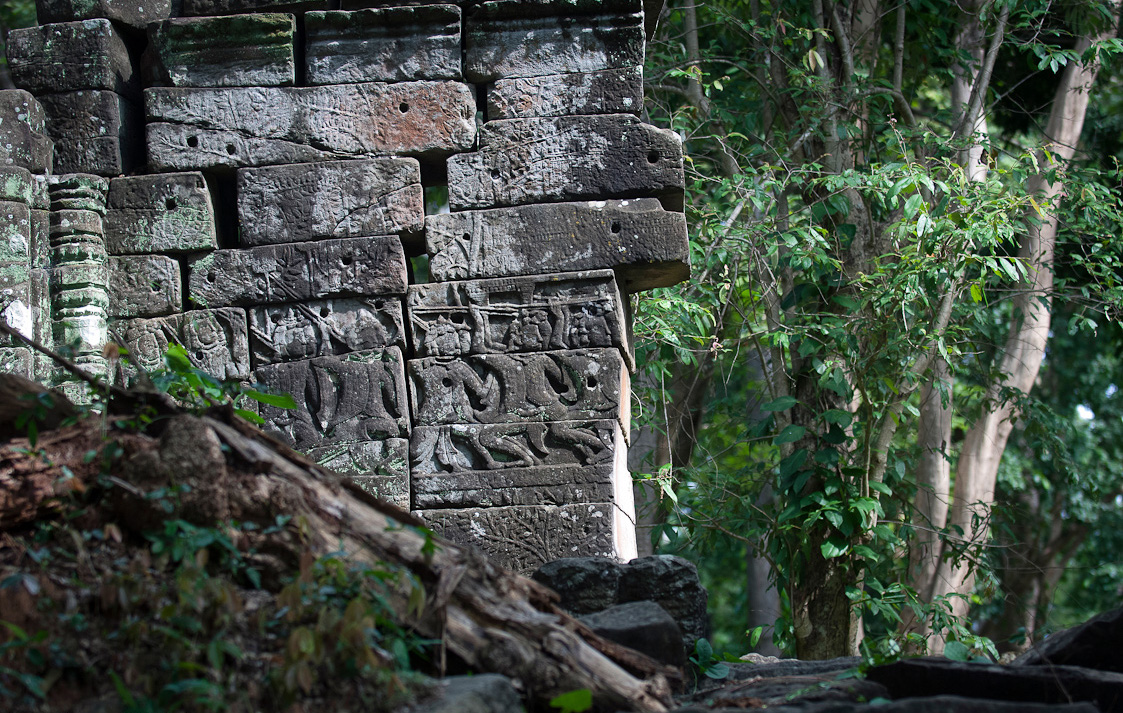 A detail from the Southeast Gallery
Mr. Hooper and Mr. Poortman both traveled to Banteay Chhmar in the winter of 2017 to document the legacy of Global Heritage Fund's work. Although direct conservation activities mostly ended in 2015, GHF continues to be involved in maintaining conservation and economic resources for the community and Ministry of Culture and Fine Arts, which has responsibility for the ongoing maintenance of the site.
Since the first phase of work ended in 2015, GHF's core group of highly trained laborers have continued to lend their expertise to restorations on the site and throughout Cambodia. "The materials and infrastructure that we used for Banteay Chhmar are now being used by our partners in the Ministry which are based in Siem Reap and work around Cambodia. They're using materials and crews that we've provided and helped train" says Mr. Poortman. "We remain very much in contact with them as our long-term partners," Mr. Hooper adds.
This reservoir of local expertise has acted as a catalyst for the entire community. "Now these people, most of whom were farmers beforehand, have stepped up the economic ladder because of our work [at Banteay Chhmar]" Hooper says. "The site itself is also being managed in a more collaborative way. There's a rubbish collection service, there's a website up detailing our work and the work of our partners, there's a visual difference in the site for most villagers, and they're maintaining more of the site themselves. When we were there recently, they were cutting back the vegetation and improving the growth of the moat sides. For locals, there's very much an awareness of our work and genuine pride of place. It's really incredible."
"There's less trash, which indicates there is perhaps more pride and more caretaking from the local community. They've always had a connection to the site, but perhaps a stronger one today because of the international community showing goodwill and respect" Poortman says. "That's in addition to visitors coming and showing their appreciation and their acknowledgment of the importance of the site and of the community."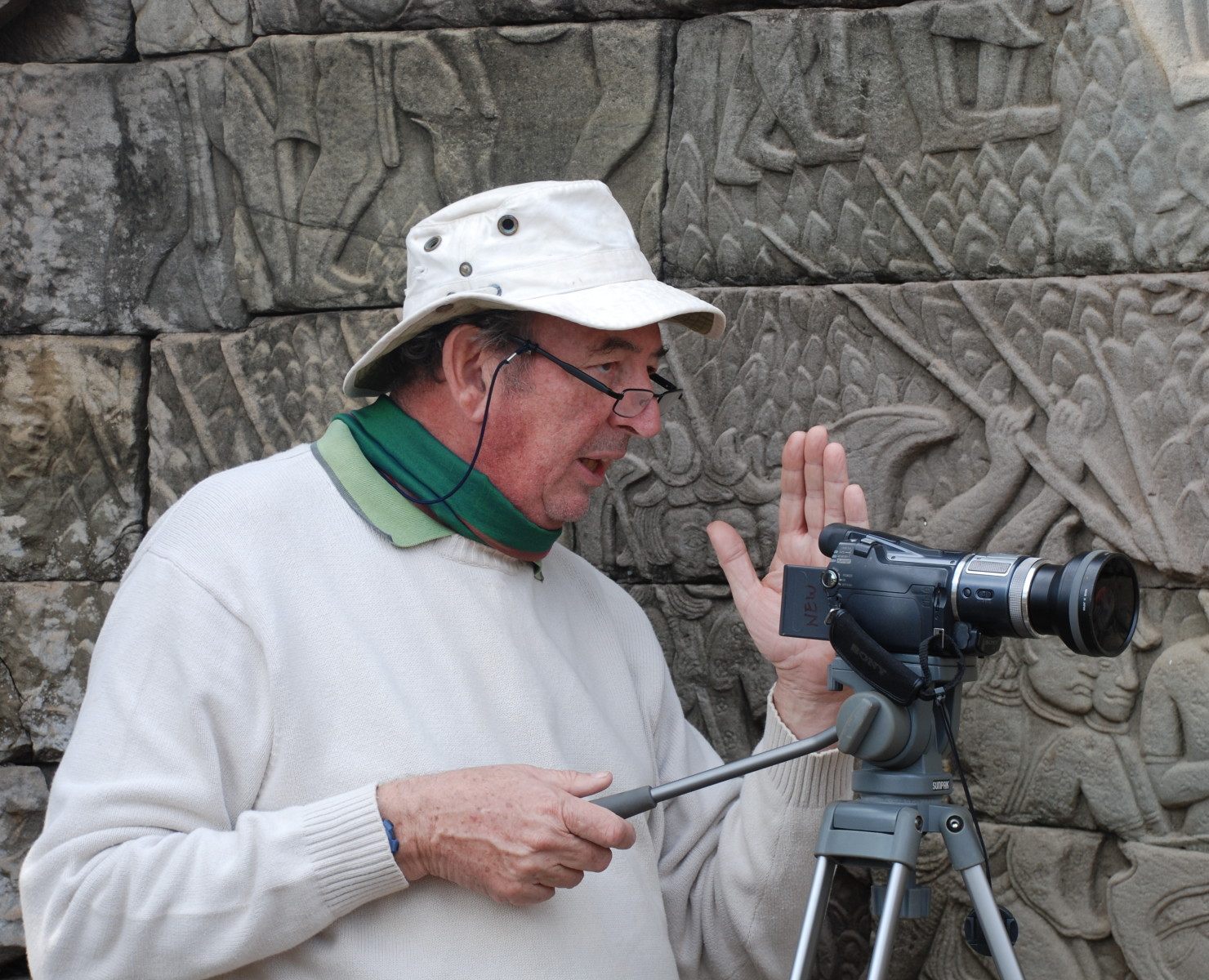 John Sanday supervising work at the Banteay Chhmar site.
Beyond the direct conservation work conducted between 2008 and 2015, the most significant legacy has been the improvements to the local economy. The trickle of tourists that arrived in the first days of 2008 have steadily increased in the years since, thanks to the Community-Based Tourism Organization, or CBT. Funded by GHF as a social enterprise for local villagers to reap the benefits of what was then an untapped tourism market, the CBT has worked to improve the lives of villagers through skills training and economic enrichment activities.
"The CBT was a hypothetical situation in Cambodia when we started in 2008," Hooper says. "I think it occupied two pages of the global CBT guidebook. Now it is arguably the best CBT operation in Cambodia, and CBT operations have flourished in the country. Membership has gone from literally a handful to almost 100 individuals, bringing in revenues last year of $54,000. Before the CBT, people would never have had enough money to engage in the tourism economy. They didn't have the necessary resources. Those people are now able to engage in a nascent tourism economy tied to the site itself, spreading tourism's economic benefits widely to people living all around the site."
The numbers speak for themselves. In 2008, 744 tourists visited, bringing in a total revenue of $5,580. By 2016, 1575 tourists visited and brought in a revenue of $54,321, an increase of 112 and 873 percent respectively. Per-tourist spend increased from $7.50 to $34.49 in that time, an increase of 360 percent. But despite its growth, the CBT has not turned a profit in the last eight years of its operation, expending more than it takes in and requiring a varying amount of GHF capital to continue meeting its obligations each year. That gap widened in the first several years of operation but has begun narrowing, with the CBT taking over the obligations for its operating and office costs in 2015 and some of the salary of its local coordinator in 2017.
"The continuity, continued impact, and success the CBT is having are really noteworthy, and a true crown jewel of GHF's sustainability at BC" Mr. Poortman says. "They are very close to becoming self-sustainable. There are still certain investments and capital improvements that need to be made as we phase out their support over the next year or two, but we are confident the bulk of our direct involvement is at an end and that the CBT will continue to grow on its own for many years to come."
It will also serve as a beacon of possibility in a region still more accustomed to subsistence farming than big-city capital. "The CBT manages itself incredibly transparently. I've never seen a local organization set up along those lines where the entire management structure is up on the wall for everyone to see" Hooper says. "They hold elections every year, they are increasing their revenues and their renown. The secret to its success, if you want my honest opinion, is that we haven't given them everything they wanted. They have flourished on the cusp and they've taken what we've given them and taken it a step further. They don't rely on handouts but show their own initiative. They deserve the credit for their own success."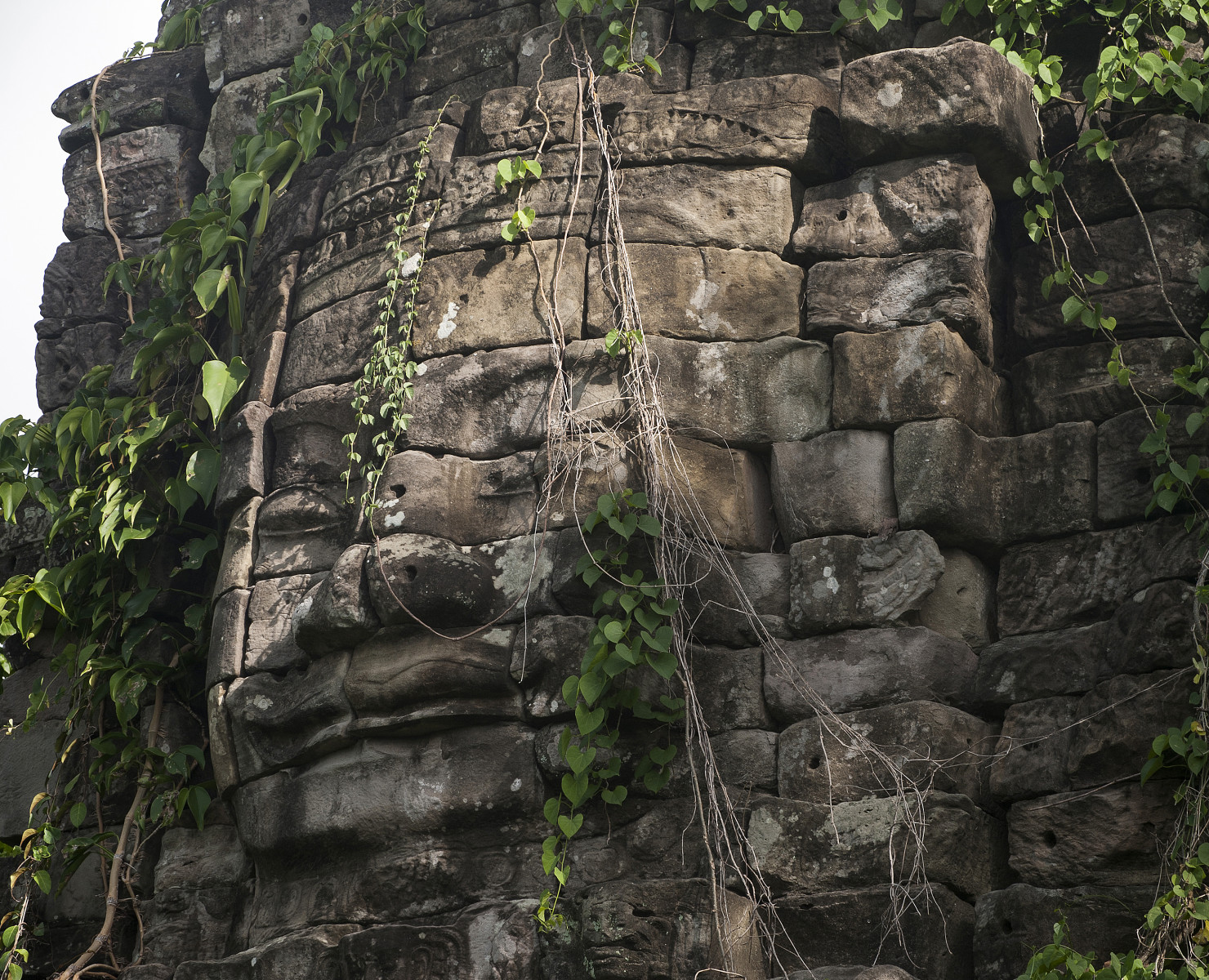 Face Tower 18N, one of GHF's most important restorations in Banteay Chhmar
"The significance of Banteay Chhmar is without question, in terms of its historical uniqueness and the impressive nature of the site" Mr. Poortman says. "It was great to see the community step up and take ownership of everything from trash collection to the site as an asset for the community. The next step, however, is getting it inscribed on the UNESCO World Heritage list."
Cambodia recently proposed Banteay Chhmar be added to the tentative World Heritage List, and if it is added as a full-fledged member, the impact would be massive. Although both Hooper and Poortman conclude inscription would be a "good thing," they both temper their optimism with a good bit of caution. "Inscription will increase visitation, and it would then be very important to ensure a management plan is completed, the legal protection of the site is maintained, the boundaries of the site legally defined and respected, and care is taken for new development coming in and any forthcoming economic rationale associated with World Heritage inscription" Poortman says. "Whether the management plan can be effectively enforced, what will happen to certain parts of land and certain activities on the site, those questions will have to be resolved. You would hope tourism and development are carefully and responsibly done, which is up to the government of Cambodia to enforce" Hooper adds.
With tourism numbers still relatively low at 1,500 people in 2016, it is still possible to prepare the site to accept the increased burden of tourism without degrading under the strain. Corporations can be brought on board to support the preservation of Banteay Chhmar as a heritage site, showing their goodwill and respect for the nation of Cambodia and the region as a whole. The government, along with the local community, can continue to devote funds to the maintenance, preservation, and conservation of the site. And Global Heritage Fund can continue to participate on several levels: we can educate the broader public on the work we've done and our successes and failures, we can continue to advocate with governments about the overwhelming need to invest in their heritage, and we can continue to market and promote these places.
"It's not just philanthropy" Poortman says. "It has a social and development impact for regions and countries, none more so than those that continue to lag behind developmentally [like Cambodia]. We can point to our successes in Banteay Chhmar and and say 'this can be replicated in other places around the world,' using it as a case study into why relatively small investments in preservation and community development can yield these economic and social benefits in perpetuity."