Agios Vasileios
The only Mycenaean palace ever discovered in Lakonia, Agios Vasileios represents a significant advancement in understanding the story of archaic Greece.
Where We Work
Discovered less than 10 years ago and in excavation for the past three years, Agios Vasileios is an unprecedented find: it is the only Mycenean palace ever discovered in Lakonia, the region surrounding the ancient city-state of Sparta. Although often associated with Homer's Iliad, the site is more notable for the rare finds that accompanied its discovery and the unlikely story of its preservation.
Ironically, the fire that destroyed Agios Vasileios is precisely what preserved the records that now shed light on the site.  At the time, palace records were written on unbaked clay tablets, which were routinely discarded after their useful life had ended. However, the conflagration that engulfed the palace also baked these tablets hard and preserved them until the present day. Mainly ledgers dealing with goods and services, they offer important clues about the palace's function and regional significance. Perhaps most notably, this library represents the only archives discovered from this period in archaic Greece.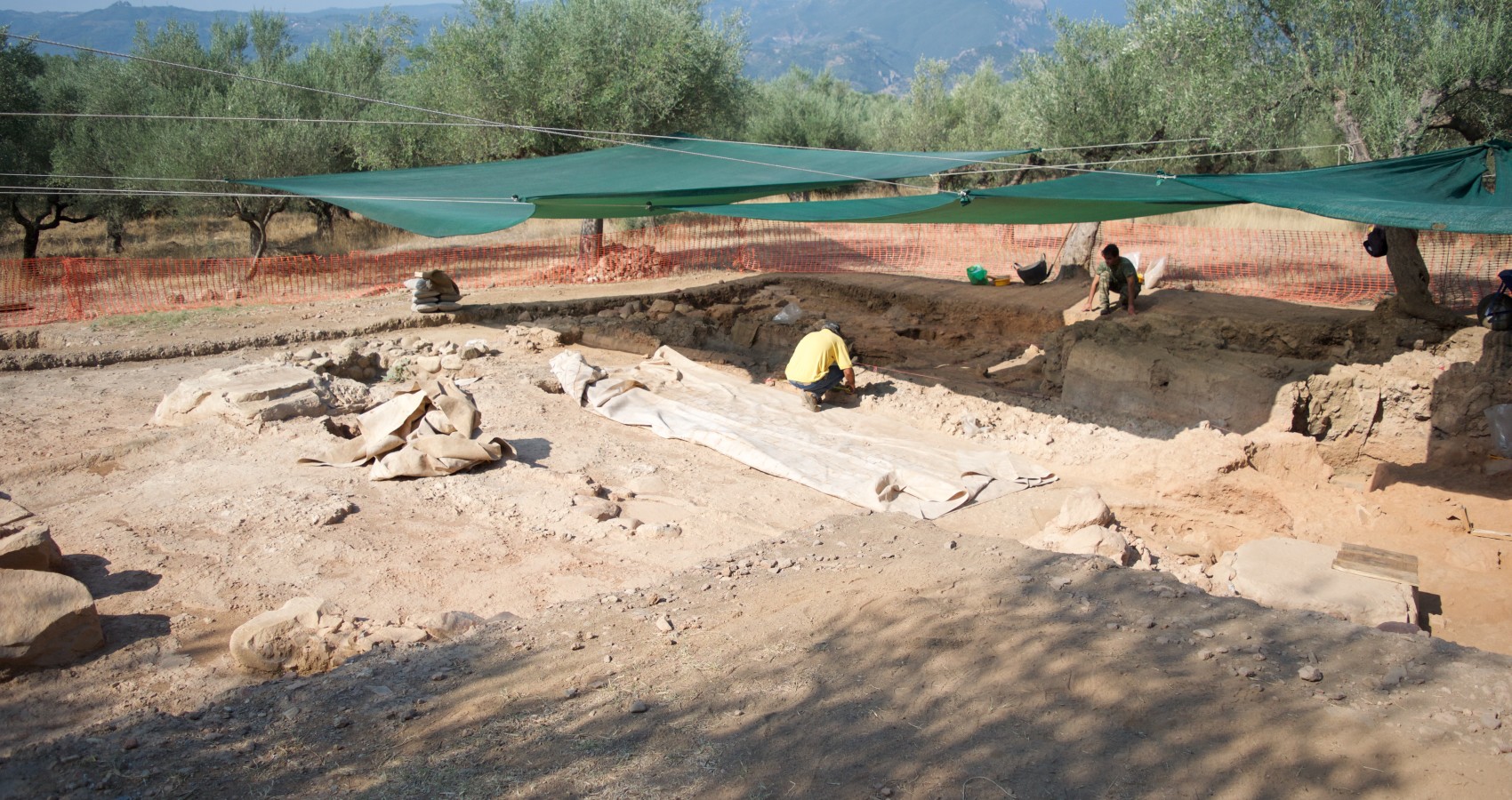 What We Do
Agios Vasileios requires extensive conservation work to preserve the many remnants of Mycenean civilization that are yet to be discovered. GHF's primary involvement is to provide comprehensive planning for the long-term conservation and management of this site. On the ground, GHF is assisting with the conservation work on site, including the construction of a shelter for both conservation and research purposes. GHF is also intensively researching community development opportunities for the modern city of Sparta and the nearby village of Xirocampi in order to foster a sense of stewardship for the site
Phase I will comprise necessary research and planning for the development of a framework to guide the effective long-term sustainable preservation of Ayios Vasileios, including: an assessment of what Ayios Vasileios is and stands for, an analysis of its current state and the development of a management plan and risk management program.
Phase II will be contingent on the above-mentioned activities and the implementation of management, conservation, and community development plans identified in Phase I.
Phase II will involve significant infrastructure investments, including visitor facilities and site interpretation, to offer education on the history, archaeology, and conservation of the site. These measures are designed to ensure Agios Vasileios becomes self-sustaining, creating the revenue that it spends for its improvement and conservation.
Learn more about our other projects like Agios Vasileios by getting actively involved, signing up for our newsletter, or joining our active community of online followers.