In recent years, cultural heritage conservation has suffered a loss in public reputation. Detractors have drawn attention to the overabundance of government officials, academics, and heritage professionals and the corresponding lack of genuine community voices. Due to these developments, there is an increasingly vocal movement towards basing sustainable preservation and development – especially those in historic urban and rural settings – on active community engagement and public–private partnerships (PPP). The distinct political and social climates in Mainland China and Hong Kong are undergoing this paradigm shift as we speak. Through the sharing of case studies and experiences gained, panelists will explore this dynamic field as well as possible creative and adaptive conservation models specific to East Asian contexts.
6:00pm
–
8:00pm

Asia Society Hong Kong Center, 9 Justice Drive, Admiralty
$200 Asia Society members
$300 Non-members
Buy Tickets Here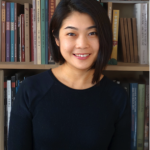 Kuanghan Li
China Heritage Program Director
Kuanghan Li joined Global Heritage Fund in 2008 and currently serves as the Director of the China Heritage Program. Managing all of GHF's conservation projects in China, her principal responsibilities include the collaborative conservation projects of Pingyao Ancient City in Shanxi Province and the conservation and development of traditional villages in Guizhou Province. In the course of her work, she collaborates closely with local partners including government authorities, NGOs, universities, and local research institutes, as well as the communities on planning, conservation, and community development issues.
Han has worked as a consultant to the Getty Conservation Institute's China Principles Project and has extensive experience with various architectural design and historic preservation projects in the US, India, France, Morocco, and China, which are affiliated with organizations such as Peking University Cultural Heritage Conservation Research Institute, Namgyal Institute of Research in Ladakhi Art and Culture, and the India National Trust of Art and Cultural Heritage.
Han holds a Bachelors degree in architectural studies from the National University of Singapore, a Masters degree in historic preservation and an Advanced Certificate in Architectural Conservation and Site Management from the University of Pennsylvania, and is currently a Ph.D. candidate at Peking University in cultural heritage conservation.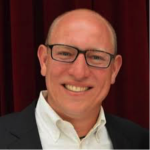 Stefaan Poortman
GHF Executive Director
Stefaan Poortman joined Global Heritage Fund (GHF) in 2005 and currently serves as Executive Director. Stefaan is responsible for the management and operation of GHF and the strategic direction of the organization. In addition to being a member of GHF's Board of Trustees, Stefaan is a member of the Board of Directors of the Tayrona Foundation for Archaeological and Environmental Research (FIAAT – Fundación de Investigaciones Arqueológicas y Ambientales Tayrona) in Colombia.
Prior to becoming Executive Director, Stefaan served as GHF's Vice President of Partnerships, where he led GHF projects and fundraising in Latin America, Europe, the Middle East, and Africa and managed institutional and project partnerships. Stefaan also directed GHF's global community development program, including strategy, project activities, and fundraising.
Stefaan has over 17 years of experience with international nonprofit organizations. Prior to his work with GHF, Stefaan worked at the World Resources Institute (WRI) in the Climate and Energy Program, focusing on the development of voluntary corporate greenhouse gas accounting and reporting programs in Mexico, India, the Philippines, and South Africa.
Stefaan also worked with Chemonics International to develop on-line project monitoring and evaluation tools for environmental sustainability projects, as well as with the World Foundation for Environment and Development (WFED) to broker bioprospecting agreements between conservation areas and biotech companies in the U.S. and internationally.
Stefaan holds an MA with Honors in Economics from the University of Edinburgh, Scotland, with a focus on developmental and environmental economics.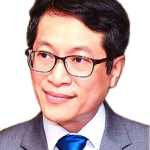 Dr. Ho Yin Lee
Director of the Architectural Conservation Program, University of Hong Kong
Dr. Ho-Yin Lee currently serves as the Co-Founder and Director of the Architectural Conservation Program at the University of Hong Kong. Before joining HKU sixteen years ago, Dr. Lee worked as a practicing architect in Hong Kong and Singapore, rising to Associate Director of Vincent Lai and Partners Ltd. His professional focus has revolved around built-heritage conservation projects in Hong Kong. Dr. Lee has acted as an advisor for conservation projects such as the Singapore Botanic Gardens (Singapore's first UNESCO world heritage site) and collaborated with the Hong Kong Institute of Architectural Conservationists, the Hong Kong Institute of Architects, and the International Council on Monuments and Sites (ICOMOS), China.
Dr. Lee's writing has been featured in various publications. He has co-authored A Tale of Two Villages: The Story of Changing Life in the New Territories, The Ontario Cottage: Perfect of Its Kind, and Heritage Revealed, with a forthcoming chapter in Intangible Cultural Heritage in Contemporary China: The Participation of Local Communities entitled "Hong Kong's Urban Earth God Shrines: An Evolving Intangible Tradition in a Modern Urban Setting" to be published in November.
Dr. Lee holds a Ph.D. in Architecture from the University of Hong Kong.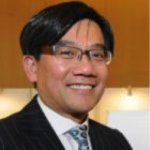 Dr. Puay Peng Ho
Director, M.Sc. in Architectural Conservation and Design Program, CUKH
Dr. Puay Peng Ho is a Professor of Architecture at the Chinese University of Hong Kong. His research interests include Chinese architectural history, Buddhist art and architecture, Dunhuang studies, and vernacular architecture. His wide array of publications includes two books as well as many journal articles, conference papers, and book chapters. Dr. Ho has obtained research grants in a variety of subjects such as Chinese architectural history, vernacular architecture, and heritage conservation. He has also performed outreach missions and heritage research in mainland China and Japan.
Dr. Ho served as Director of the School of Architecture and chairman of the department at CUHK from 2007-2013. He fulfilled numerous other roles at the University including University Dean of Students, Dean of Students in the New Asia College, and Honorary Professor in the department of Fine Arts.
Dr. Ho is currently the Director of the Center for Architectural Heritage Research, which provides conservation and consultations for historic buildings in Hong Kong. He is also the director of the M.Sc. program in architectural conservation and design at CUHK. His extracurricular activities include acting as a member of several organizations such as the Town Planning Board, the Antiquities Advisory Board, the Expert Panel of Museum of History and Heritage, and the Chairman of the Lord Wilson Heritage Trust.
Dr. Ho has an MA (First Class), DipArch (Edinburgh), and a Ph.D. (London).
Interested? Tickets for this event may be purchased from the Asia Society's website by clicking below.