From virtual reality tours to online museum exhibitions, technology is changing the way we interact with our world. As companies develop new ways to connect the public with historic sites, the heritage field faces special challenges and opportunities. We talked with Pankaj Manchanda, CEO & Co-Founder of Augtraveler, an augmented reality (AR) company revolutionizing heritage tourism in India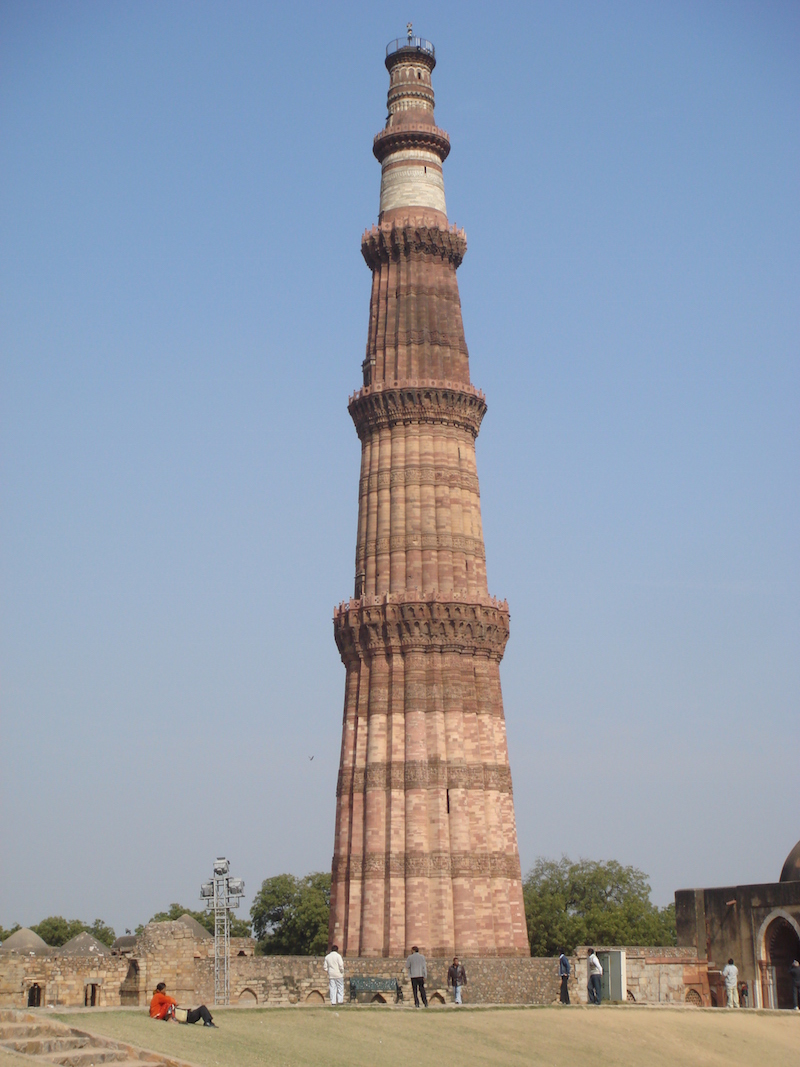 Q: Why did you start Augtraveler?
While traveling to places such as the Great Pyramids and Stonehenge, I saw how governments and institutions promote their history and culture via their monuments and heritage sites, especially in the West. India does not offer similar experiences for tourists, even though India's monuments and temples speak volumes about its glorious past and its culture is renowned internationally.
Augtraveler's vision is to build a highly interactive and engaging experience for visitors of all ages, helping travelers learn and appreciate the rich cultural heritage of the country. We also build connections between the local culture, community, and economy, promoting sustainable economic ecosystems. Through our work, monuments become more than just photo opportunities or picnic spots.
Image right: Qutb Minar, a UNESCO World Heritage site in Delhi
Q: What was your background prior to Augtraveler? Were you already knowledgeable about the technology skills needed for this app?
Augtraveler uses Augmented Reality (AR) technology, which I had previous experience with as a professional and entrepreneur in the Education Technology (EdTech) domain. My background provides the Augtraveler team an edge to build enhanced visitor experiences.
Q: What is Augtraveler, and what kind of technology is needed to use the app? Can users just have a smartphone, or do they need special VR equipment?
Augtraveler uses AR technology, which is triggered from a native app on a smart phone. Unlike Virtual Reality (VR) technology, AR does not require any additional hardware and can be experienced on a smart phone device.
We chose this tech to make this experience available to the masses. We seem to have made the right bet, since both Google and Apple's recently outlined AR strategies are supposedly much bigger than VR.
Q: What does Augtraveler allow users to do?
Augtraveler creates a multimedia story based on the historical aspects of a monument. Overlaying 2D and 3D AR layers allows users to interact with the existing monument structure by recreating scenarios of the past, exploring nuances of artifacts with additional information, and generating interactive elements, such as 3D realistic animals. All this happens in the context of a storyline, providing a high level of user interaction and engagement.
Q: How can Augtraveler be a tool of education and community development for heritage preservation?
Many tourists consider heritage sites mere photo opportunities, picnic spots, or just ticks in their list of places to visit and post about on social media. In contrast to this superficial experience, Augtraveler encourages visitors to appreciate regional cultures and histories. We highlight the cultural nuances of a region – the way the community lives, their local art and food, knowing about the advanced engineering and architectural marvels from the past, the high achievements in the field of astronomy, medicine, and so on. These cultural nuances help visitors develop a deeper understanding and appreciation of the diversity of different cultures, enabling them to be more responsible travelers and their actions to be more favorable for the local culture and its people.
Through Augtraveler, the local community can offer products and services that are unique to a region – handicrafts, heritage walks, meditation classes, culinary trails, homestays, etc. These options help tourists build a deeper appreciation of the local culture while also helping the local community around heritage sites with additional income. This is a win-win situation and works towards building a sustainable tourism model. Additionally, it helps the local community to evolve as 'custodians to the heritage site' since they stand to benefit from it.
Q: How do you pick which heritage sites to include? How do you find and verify content?
In the current phase, we are looking to build experiences for all 27 World Heritage sites across India. When picking heritage sites, we consider two key criteria: 'High footfall' of visitors and access to content from relevant and competent institutions, such as UNESCO WHS, Sahapedia and GHF.
Besides the specific heritage sites, we also intend to build cultural trails with enterprise customers and/or foundations such as UNESCO Parzor. We would eventually want to build similar experiences across the world.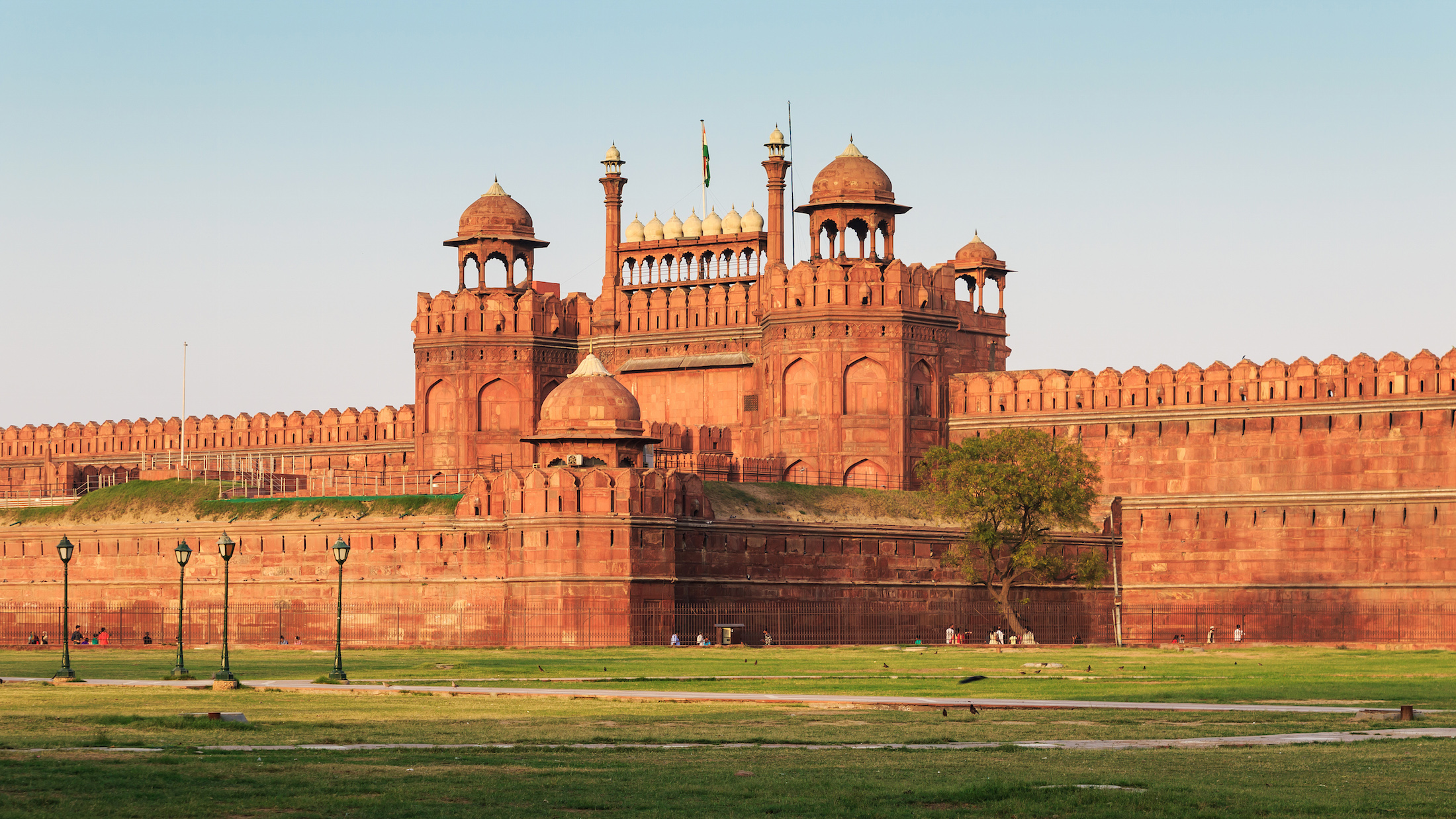 Delhi's Red Fort Complex, another UNESCO World Heritage site
Q: What has surprised you the most about Augtraveler?
It has been surprising how different audiences have all taken a liking to the Augtraveler concept. Some of our highlights with different audiences include:
Macmillan Learning – School outreach program to three million students.
UNESCO Parzor – Curated cultural trails to promote heritage starting with 'Udvada'
Sahapedia – Incorporating Heritage walks across the country as part of extending an enhanced experience for visitors eager to get an authentic cultural flavor.
Government – Acknowledgement and recognition as one of the most innovating and promising start-ups addressing a core gap in the travel/tourism domain.
Q: How have users received Augtraveler?
Currently, we have built experiences for four heritage sites and conducted a beta test for the app at Delhi's three heritage sites. The sample size of our test was around 200 users, a mix of domestic and international tourists. A vast majority (90 percent) of domestic tourists were interested in the app, and international tourists were especially interested in the AR and multimedia features. Many tourists even said they would be willing to pay for the app!
One interesting challenge is the language barrier. We would have some more diverse insights if we had one of the tour experiences in Hindi. We did hear occasionally hear vernacular language requests, which is already planned for Augtraveler's future improvements.
There are currently just under 500 downloads (primarily by word of mouth). Once we have the phase one of our tech platform roadmap finalized at the backend, our next step is a social media and marketing plan.
Q: Have you received any government support for Augtraveler? What does the government think of it?
Augtraveler has been positively received by the government. The Department of Industrial Policy and Promotion recognized us as an innovative startup with potential to make a socio-economic impact in the travel space. We were also recognized by Invest India as one of the two most innovative and promising start ups in the travel space at the Paryatan Parv Tourism Sector CEO Forum 2017.
Q: How do users benefit from Augtraveler?
Augtraveler delivers on two fronts. By engaging and educating visitors, it enriches visitor experiences at monuments, helping tourists better appreciate the historical and cultural nuances of the sites. Especially noteworthy is our student outreach program with Macmillan Learning, where we teach children about the importance of heritage and culture early on.
One of the most memorable stories comes from our homes, when the Augtraveler team conducted initial user group testing within our families and friends. All 'new users' were hooked onto the app, and the kids shared how they found it more interesting than their history class at school. The AR feature was a big plus!
By connecting cultures and communities, we also help the local economy bring forth products and services unique to their region for tourists. The community builds economic opportunities, and the tourists get a true flavor of the local culture. We're looking forward to seeing even more positive impacts of Augtraveler between the local community and tourist systems.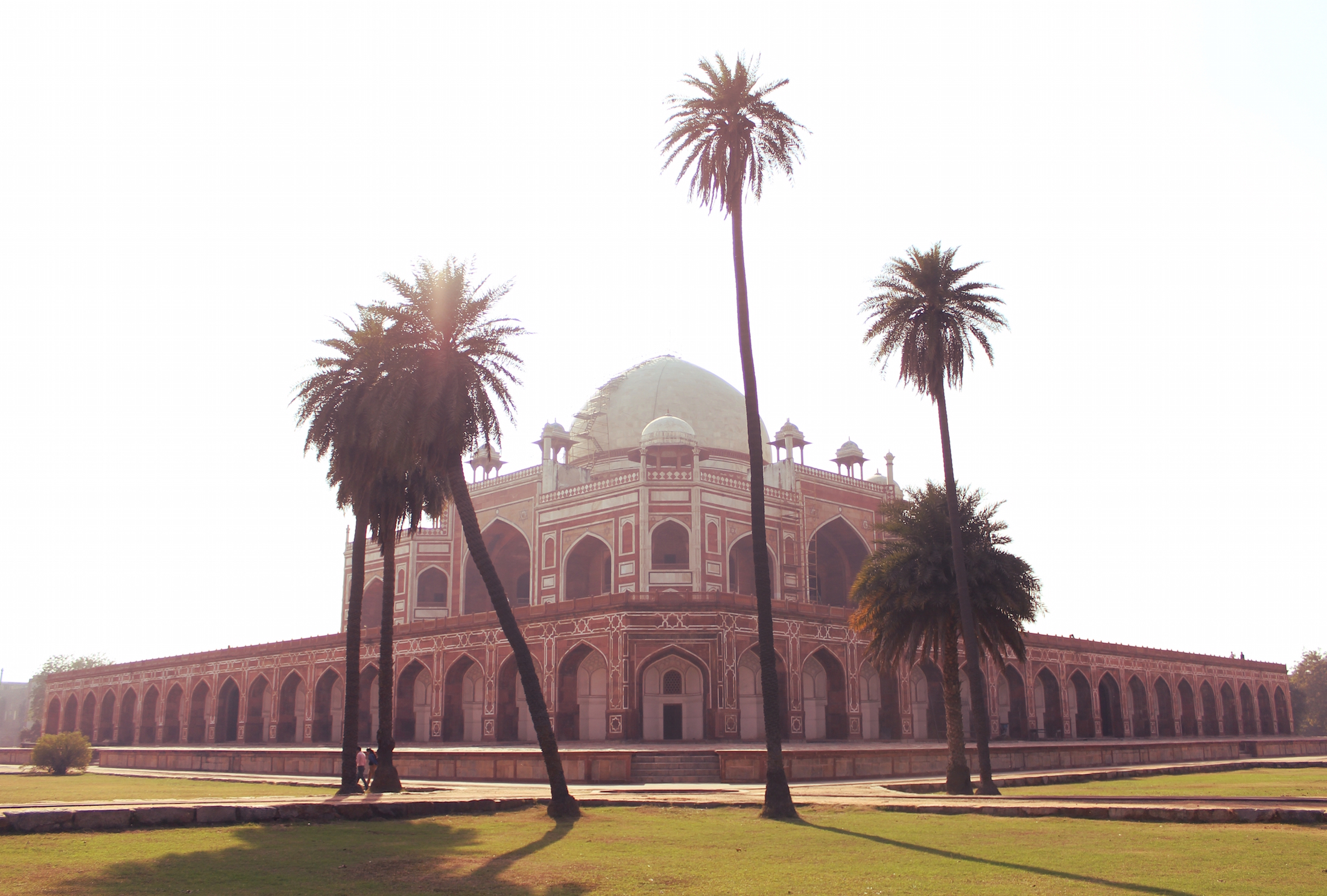 Humayun's Tomb, a UNESCO World Heritage site in Delhi
Q: How have you overcome challenges in your work? Can you share a specific example?
Heritage travel has been a new sphere for us, and the last seven to eight months have been interesting and enriching. The goal was to get acquainted with this new business ecosystem, the different operational nuances of the travel industry, and stakeholder management in this industry. Our background makes us as an outsider in the travel field but I believe it has been a boon for us. We can operate without any of the baggage or pre-conceived notions that typically plague any industry.
Our core experience in the EdTech space has been instrumental in helping us build the right experience through content and technology. As entrepreneurs in a 'new industry' segment, we have successfully used unconventional approaches, such as directly reaching out to stakeholders in various government departments and institutions such as GHF and UNESCO.
There is a lot to learn for us, and that is where the excitement lies. We are now attempting to build a business in a domain that we have always loved. So, fun times ahead!
Q: How may the app expand in the domains of education, conservation, and community development?
We are already collaborating with Macmillan Learning, and Augtraveler is being bundled in three million school textbooks. We also are in discussions with our supporters to develop a heritage series for schools.
Regarding conservation, we see a future role to collaborate with private enterprise players. We could evolve a focused campaign for the conservation of a monument or heritage site. Plus, a "Donate for heritage" option could be introduced so visitors can contribute for the upkeep of heritage sites!
Because community development is also a key part of Augtraveler, bringing the local community into the mainstream economy will be instrumental to our vision of making positive grass roots-level impacts through income generation, building of micro businesses and empowering entrepreneurs.
Q: How do you see the future of heritage site visitations, and do you think AR/VR complements heritage sites? Do you think AR/VR could or should replace visiting sites in person?
Technologies like AR, VR, and even MR definitely add value to the way people explore heritage sites. A future segment of "virtual travelers" will consume more VR-based experiences without actually traveling to a heritage site. The experience of virtually visiting a heritage site, though an interesting proposition, will never replace in-person visits.
Q: Where do you see the industry going in the future? How will it impact the work conservation organizations like GHF do?
Conservation organizations like GHF are doing tremendous work making a positive impact on the overall ecosystem of heritage conservations whilst building a sustainable socio-economic model around it. However, the volatility in the geopolitical and economic climate, coupled with tech disruptions, is already putting an adverse economic strain on enterprise businesses and governments. As these entities are primary donors to organizations like GHF, future funds might diminish or drastically reduce. Therefore it is imperative for organizations like GHF to perhaps evolve towards a different model, continuing to make positive impacts for heritage while being more self-sustaining.
Q: What excites you most about collaborating with GHF?
Augtraveler and GHF can help engage travelers with local culture and experiences while building a sustainable tourism model by positively engaging local communities. The GHF team of specialists can help Augtraveler build truly engaging AR/VR/MR experiences. We look forward to building world-class heritage travel experiences.
---
Learn more about Augtraveler on their website, and follow the company on Facebook, Twitter and Instagram. Connect with Pankaj Manchanda on LinkedIn.
---
Founded in 2002, Global Heritage Fund is a non-profit international conservancy addressing the foremost challenge of modern conservation: transform the monumental glories of civilization into essential, relevant parts of our shared human culture once again. Learn more on our website and connect with us on Facebook, Instagram, Twitter, and LinkedIn.