Dali
A living tapestry of ancient villages, distinct peoples, and unique topography, Dali Village represents one of the most culturally and ethnically diverse regions in China: Guizhou.
Where We Work
Guizhou's landscape is kaleidoscopic in its array of geographical and cultural landmarks. Low river valleys are punctuated by dramatic landscapes and steep mountainsides, each distinctly terraced and sculpted with the marks of human habitation. With a population largely composed of ethnic minorities, stepping from place to place is akin to setting foot in a whole new world. Dali is emblematic of this region and the peculiar civilization that has sprung up within it.
The Dong people have made their home in Guizhou for over 1,000 years, carving out a special niche in an area of countless different peoples. Indeed, throughout their time in this stunning rural area of southwestern China, the Dong have developed an architectural style defined by a hybridization of public and private spaces. The architecture of these villages, especially those for public use such as the drum towers and the roofed bridges, intensively reflect the people's traditional construction skills and cultural landscape, as well as the social role these monuments fulfill for society. The ingenious combination of the single public structure and vernacular houses in these villages represents the harmonious co-existence of the village and its natural environment.
Though it is one of the most culturally and naturally rich provinces in China, Guizhou also happens to be one of China's poorest and most underdeveloped regions, with the lowest per capita GDP ranking of all the Chinese states. Perhaps that's why in Guizhou, a favorite saying amongst the Dong people is "Not three feet of flat land, not three days without rain, not a family with three silver coins." Encapsulating the rugged yet beautiful aesthetic of this rural, mountainous region, it is also emblematic of the determination and natural creativity of its people.
While the rivers, forests, and mountains of the Guizhou villages echo with the old, dull sounds of paper-making and the newer, harsher noises of industry, they resound with cultural memories encoded in song.
As Amy Tan wrote in her visit to one village,
I had heard that you could ask anyone in a Dong village for a song, and he or she would sing without hesitation. I would hear many: a welcome song about keeping out invaders, melodies about growing old, Dong favorites about feckless lovers. And, as reprised by an old woman, the Communist Party hit from the fifties, 'The East Is Red.'
The rich story of the Dong people is a beautiful development in human history, and Global Heritage Fund is working alongside UNESCO Beijing, the Guizhou Administration of Cultural Heritage (GACH), the Guizhou Province Cultural Heritage Conservation Center (GCHCC), Peking University, Guizhou Normal University, Shanghai Tongji University, and the China Social Entrepreneur Foundation (You-Cheng) to promote community and economic developments in the rural areas of Guizhou through heritage conservation within the local ethnic minority communities.
Our work has been instrumental in preserving the peerless vernacular architecture of the Dali Dong villages of Guizhou. However, though we have preserved much, there remains far more which we cannot save. As industrialization in the rural eastern provinces of China continues unabated, ethnic minorities are seeing their cultures disappear before their eyes. Traditional landscapes are transformed from vibrant communal centers into industrial dead zones, and the youth assimilate the norms – and the language – of the majority Han culture in the process of discarding their own.
As these changes take place, the definitive elements of the past are eroded away. The traditional uses of public spaces, vernacular housing, agricultural practices, and ancestral holidays and costumes are diminishing as the young flee the countryside for glitzier opportunities in the bustling, prosperous cities of China's industrial heartland. Without the tangible and intangible resources of their heritage to sustain them, and without an incentive for the younger generation to learn the diverse trades, skills, and stories of the past, minority groups face an uncertain future of weakened community cohesion and a loss of shared being.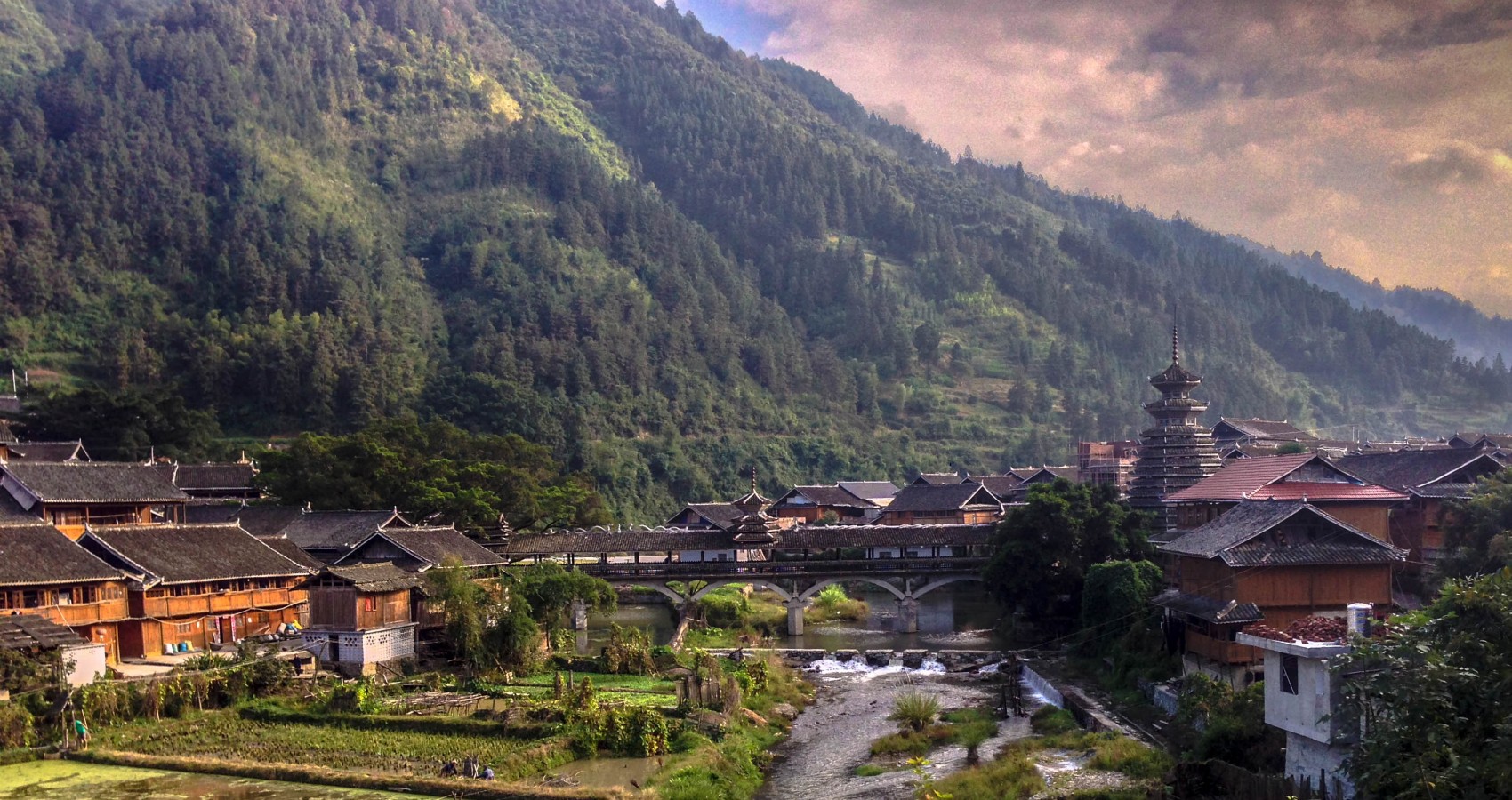 What We Do
Proper conservation will not only protect the local vernacular architecture and picturesque natural settings from modern encroachment, but potentially also encourage sustainable tourism, as the ethnic minority villages have been included on the Chinese tentative list for World Heritage Site nomination. And, unique among heritage conservation projects in China, the Dong villages initiative is empowering not only local organizations but also young Chinese stakeholders to assume collective responsibility for their cultural heritage and its protection.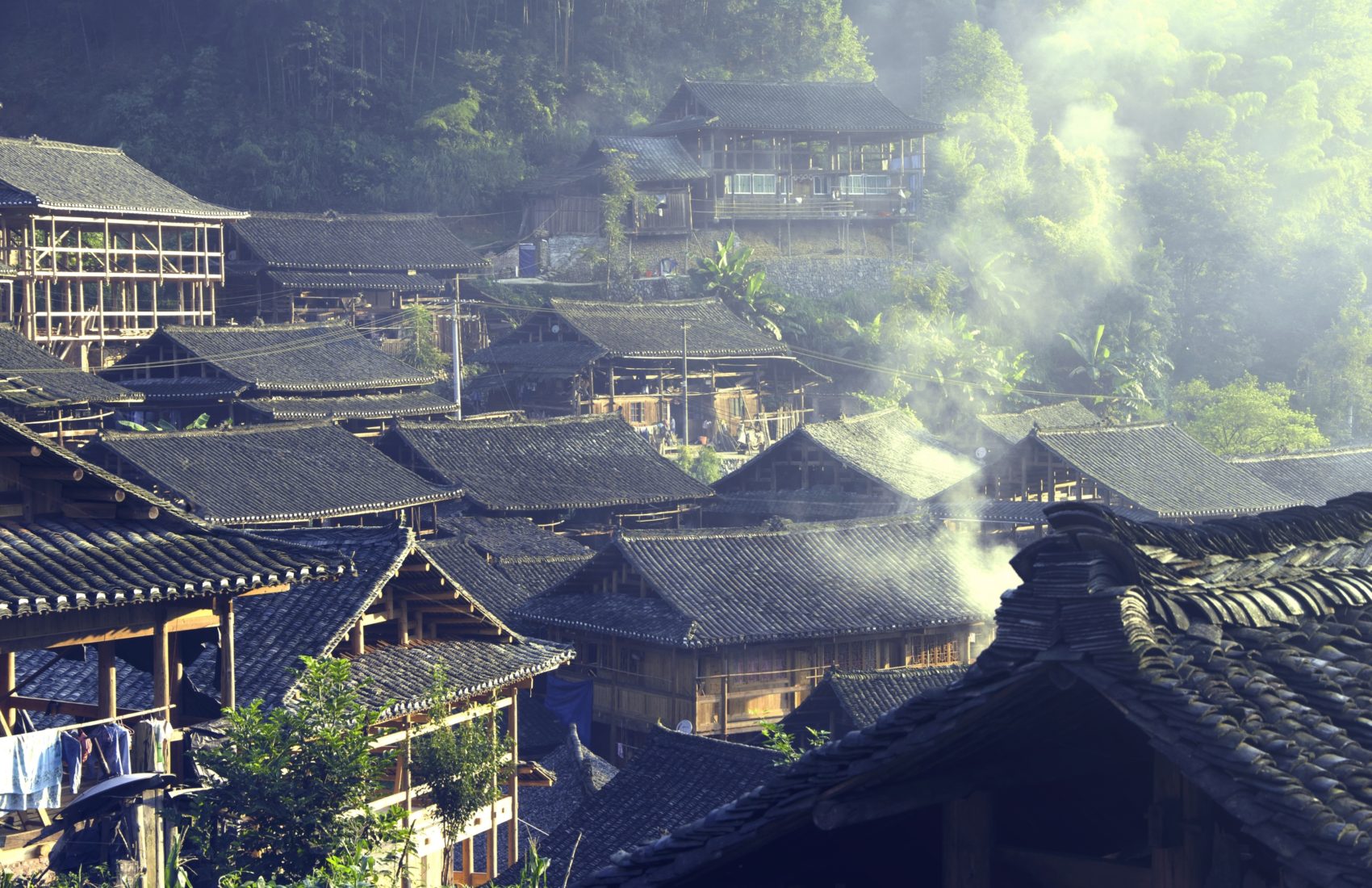 Why It's Important
Whether the drum towers or the covered bridges, the antique houses or the village squares, we go beyond monuments to directly impact the lives of people in the Dali Dong villages. And that's why we need your help. With your generous support, we will be able to continue saving the priceless heritage of the Dong culture.
Completion of the master plan for site development
Completion of the master plan for conservation
Completion of drinking water quality testing and water pond ecological cleansing design carried out by Peking University Nature Conservation Center
Collaboration with local universities for mapping and documentation. A team of undergraduate students from the architecture department of the Huanan Technological University conducted documentation and mapping of the architecture, a continuing tradition of the project.
Documentation from surveys to be published in 2015 as part of a collection of surveys on ethnic villages in southwestern China.
Design for Dali Dong Village Eco-Museum proposed, finalized, and delivered to the Rongjiang County authorities, with construction commencing in 2015.
3 water ponds restored as part of plan to restore the entire traditional water system.
4 historic houses and 1 covered bridge were assessed for the feasibility of restoration work, which began in late 2014 and completed in 2015.
5 wooden covered bridges, 1 drum tower and 3 historic granaries conserved
Construction of new bridge begun
New public toilet built in the village
New wastewater treatment plant constructed outside of the village to prevent further pollution
Institution of façade improvement program for buildings along important viewing routes.Inappropriate modern materials such as metal sheeting roofing, concrete walls, and modern glazed tile cladding were replaced by clay roof tiles, timber facing, and lime plastering in accordance with master conservation plan.
Co-op program for traditional Dong textiles founded in partnership with Atlas Studio from Beijing
Display of traditional Dong textiles in Beijing in 2016 conducted in partnership with Atlas Studio. Four women in the village participated in the design development and making of 60 pillows using local, hand-woven and dyed products.  In October 2016, two of the women went to Beijing to attend the exhibition of the textile program at Beijing Design Week, an event which was reported on by both local and international press, including CNN.  The pillows were also sold and the profit will be used as seed money to start a textile bank for the village co-op.
Creation of educational children's book in cooperation with Helin Art in Community.
40 Dong villagers employed as skilled carpenters, builders, and unskilled laborers, along with management provided by the county's Cultural Heritage Bureau.
20 Dali Village students trained to be involved in cultural and social surveys of their village, as translators, co-interviewers, and so forth.
4 Dong villagers trained in rural conservation and community development.
Preservation of traditional song and dance, and historic festivals
Training of locals in traditional arts and crafts, such as ancient papermaking.
After several years of work in Guizhou, GHF has identified several challenges that have emerged as epiphenomena of the project. First, although GHF has garnered the enthusiastic support of the local government of Dali for its programmatic goals, much of that goodwill and cooperation has not filtered down to the local people, who are yet to be engaged and/or do not fully understand the project mission. Second, the remoteness of the village and its environs means it is prohibitively difficult to maintain a skilled team in the village to be fully effective. As such, much of the hands-on conservation and community development work is conducted directly by the project director, making it difficult to make serious headway in the conservation of this magnificent place.
Yang Bimeng and Yang Xianshu
Yang Bimeng and Yang Xianshu are both in their 40s, and their children are grown up and away either for university study or for work. Themselves tired of finding low-paying work in the cities due to their illiteracy, they have returned home to Dali Village. Their regular days involve house work, working in the fields, and taking care of their families. One of their major interests and income sources, however, is sewing clothes for other women in the village.  During their discussions with GHF, they demonstrated the most initiative out of the local women in wanting to participate in the textile program.  Indeed, weaving, dying fabric, and sewing has always been their passion, and so it was natural that they would be chosen to represent Dali Village at Beijing Design Week.
They personally premiered their work, including 60 traditional Dong pillows stitched with the help of two other villagers, at Beijing Design Week in 2016. Widely reported in local and international media, including CNN, their exhibit 'The Dye Room' brought much-needed attention to traditional Dong arts as well as concrete financial benefits to Dali Village. Due to this exhibit, there is a partnership with a domestic marketing platform in the works.
Working with designers from Beijing has inspired a whole new level of creativity and interest in them.  Going to Beijing for the first time to attend Beijing Design week has also helped them to earn respect from the other villagers.  They have been approached by other women in the village upon their return, who want to learn how to sew as well.  Bimeng's daughter saw what she made and told her that "Mom, I think what you're making is really cool and beautiful, I am surprised and wished that you will make this for our family as well."
Learn more about our other projects like Guizhou by getting actively involved, signing up for our newsletter, or joining our active community of online followers.