My Son
My Son was almost entirely destroyed during the Vietnam War, and the last remaining twenty monuments standing represent the oldest continuous religious occupation in Southeast Asia.
Where We Work
The surviving temples of My Son Sanctuary stun even the most jaded viewer. Skilled carvers came to My Son Sanctuary between the 8th and 10th centuries AD to create some of the most detailed carved brickwork and stonework to be seen anywhere in the world. Hundreds of years later, exceptionally fine bas-reliefs still stand in the sanctuary.
My Son Sanctuary is one of Vietnam's only archaeological sites to be inscribed as a UNESCO World Heritage site and was inhabited from the 4th- through the 15th centuries AD. Located in central Vietnam in one of the country's least developed provinces, a large majority of My Son's exquisite architecture was destroyed by aerial bombing during a single week of the Vietnam War.
My Son Sanctuary is perhaps the longest inhabited archaeological site in Indochina and was the royal burial and temple grounds for Vietnam's first major civilization- the Champa Kingdom- which thrived between 400 and 1500 AD. Located in the central region of Vietnam in Quang Nam province about 50 km Southwest of the city of Da Nang, My Son Sanctuary is an assemblage of the largest and oldest ancient ruins in the country.
The Vietnamese government has recently created a "World Heritage Road."  This newly developed route encompasses three UNESCO-designated World Heritage Sites including
My Son, the sixteenth century silk route trading harbor of Hoi An, and the ancient imperial city of Hue. The World Heritage Road will also become an extension of the East-West Corridor which connects Vietnam, Laos, Thailand and Myanmar.
My Son's major threats include unrepaired damage from the Vietnam War, illegal looting, deterioration from exposure, overall decay, and vegetation overgrowth.  Annual flooding during the rainy seasons has accelerated the deterioration at the site. The region's poverty and the poor economic situation has left My Son neglected over the past hundred years.  As noted by the Institute for South-East Asian Studies, My Son represents the cultural, artistic, and historical heritage of Champa. This richness can be attributed to over 1000 years of continuous worshipping, building, and maintenance.
Seventy (70) impressively carved towers and temples were constructed at My Son Sanctuary between the 4th through the 15th centuries. A mere twenty (20) of these temples remain after the extensive damage caused during the Vietnam War. Adverse impacts of natural calamities, landmines and limited understanding of the Cham culture have hindered conservation activities at My Son Sanctuary. My Son Sanctuary is in urgent need of support for conservation and stabilization as critical structures and monuments are collapsing.
Though most of the intricate stucco sculptures and building interiors and exteriors have been lost in the course of centuries, most temples still show elaborate carved brickwork. Long exposure to atmospheric conditions has caused splits that have given plants the opportunity to establish strong root systems which must be carefully removed. These roots are producing deep cracks and often the collapse of complete walls. Mosses and lichens have set upon the decorations in stone, provoking erosion of the figurative parts.
My Son's endangered temples are in critical need of conservation and stabilization to save the last remnants of this once great sanctuary.  There is a strong need for training and support to bring Vietnamese conservation and heritage management teams up to world-class standards.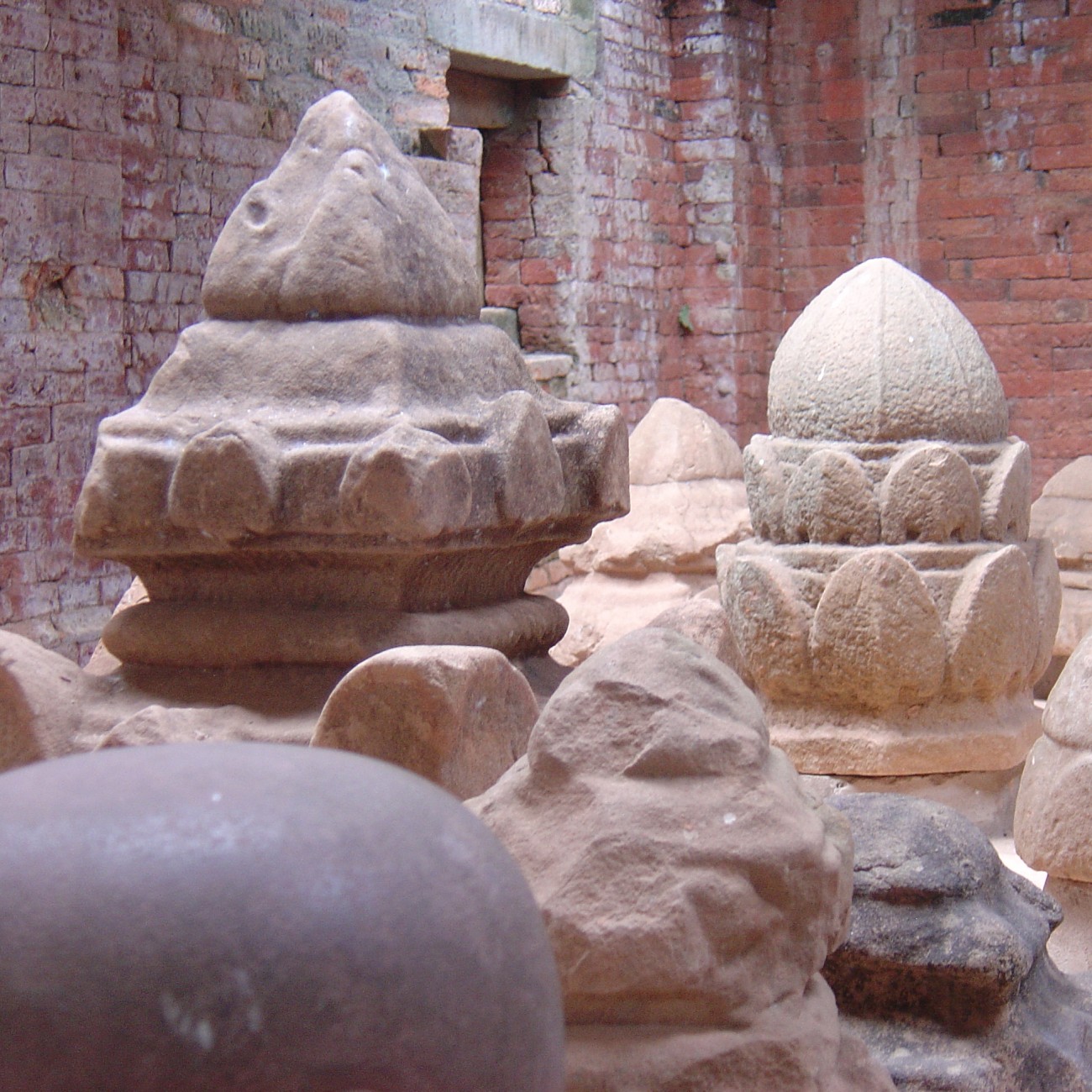 What We Do
Almost entirely destroyed by bombing during the Vietnam War, My Son is in critical need of conservation and stabilization to save the last remnants of this once great sanctuary.  To address this need, GHF worked with a private institutions and governmental bodies to provide support for urgently needed stabilization, archaeological documentation, planning, site conservation and training to help save the last remaining temples of My Son Sanctuary, Vietnam.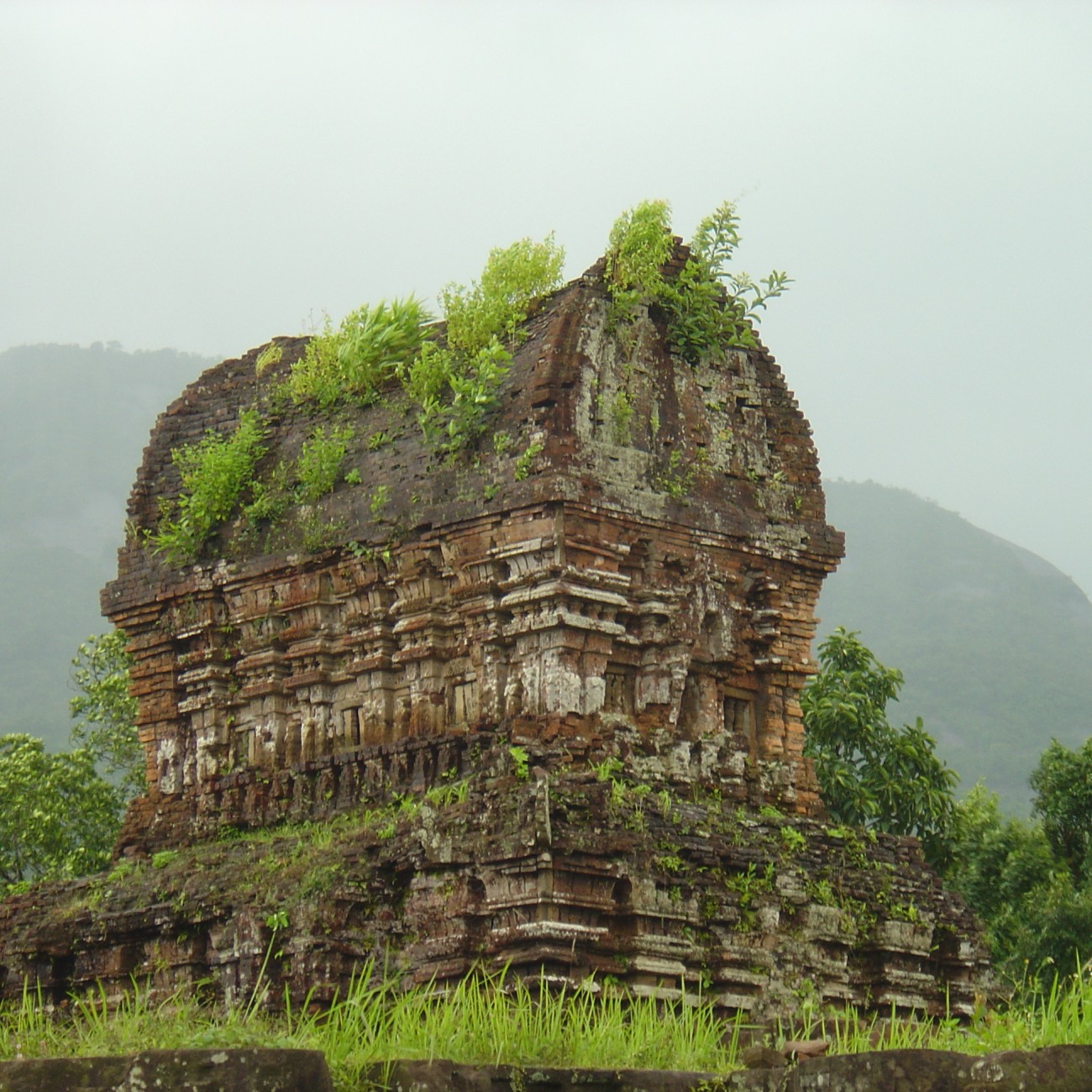 Why It's Important
My Son was once a veritable forest of towers, many of which were destroyed by the ravages of time and war. This unique site is now in a state of significant disrepair, urgently requiring conservation efforts.
The preparation of a Master Conservation Plan for the extant archaeological features
Conservation of Temple E7 (the Library)
Additional conservation of structures in Groups E and G
Conservation training for Vietnamese workers
Support for the Vietnam World Heritage in Young Hands Program