Patan Durbar
After a devastating earthquake damaged the majestic temple complex, GHF and its partners decided to step in with comprehensive emergency management and response plans.
Where We Work
Patan Durbar Square is one of the most significant religious complexes in Nepal. Situated in the historic core of Lalitpur, on the outskirts of Nepal's capital of Katmandu, Patan Durbar Square is a remarkable example of Newari architecture.
Much of that changed in the spring of 2015. Striking at 11:56 a.m. local time, a magnitude-7.8 earthquake killed 9,000 people across the country and leveled many historic buildings, including seven in Patan. Many of these had stood for hundreds of years and had incredible religious and secular significance.
Patan Durbar Square suffers from the continuing effects of the 2015 earthquake, whose damage has still not been fully repaired.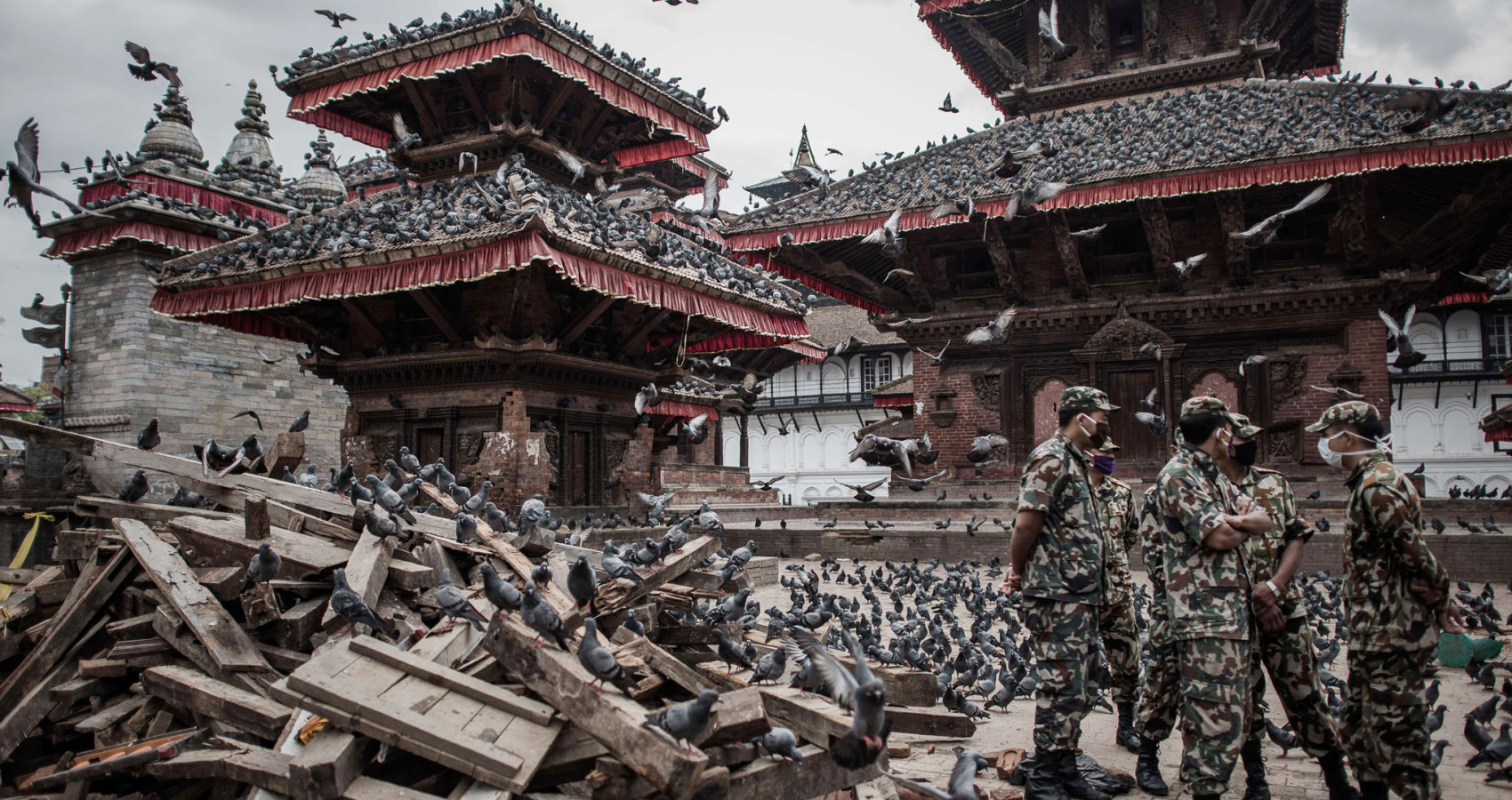 What We Do
GHF is partnering with the Kathmandu Valley Preservation Trust (KVPT), a local organization dedicated to the sustainable preservation of built heritage in and around the capital city of Kathmandu.
GHF will provide provide funding and technical expertise to the Kathmandu Valley Preservation Trust (KVPT) for a seismic retrofit and restoration of the Visheshvara Temple and the development of a Patan Durbar Earthquake Response Project. The work will support state–of–th-e-art studies and research to explore the needs and solutions appropriate for Patan Durbar Square.
Looking to the future, it will also prepare local stakeholders with the resources they need to respond to and recover from disasters. It will include publicity and advocacy initiatives, engaging the local and international players working to restore the heritage of the Kathmandu Valley. GHF believes that restoring and rebuilding the temples will create local jobs and contribute to the heritage tourism that is one of Nepal's most important economic drivers.
INTERESTED IN PATAN DURBAR?
Learn more about our other projects like Patan Durbar by getting actively involved, signing up for our newsletter, or joining our active community of online followers.