Pingyao
The sounds of moving abacuses, the scribbling of ledgers, and the clinking and clanking of gold and silver coins still echo among the ancient streets of Pingyao, China's first banking capital
Where We Work
Three stories tall, ornamented with Chinese characters and sculptures of dragons, and painted in colors of bright gold and opalescent blue, the market tower in the impoverished town of Pingyao is a reminder of its former glory and overwhelming prosperity. Indeed, strolling beneath the market gate and admiring its many stately manors and courtyard buildings, it isn't hard to peel back the layers of time and reveal the wealth, power, and prestige of China's first banking capital.
Founded by King Xuan of the Western Zhou Dynasty in the 9th century BC, Pingyao's rise to greatness came slowly. Long surrounded by a crude series of earthworks, it wasn't until the mid-14th century that the notable brick-and-stone walls, six kilometers in circumference with 72 watchtowers and 3,000 crenellations, came into being. The safety they provided set the foundation for Pingyao's rise as a financial epicenter, as the large merchant class that developed behind the protection of the walls quickly developed trade routes extending throughout China, into Central Asia, and beyond.
At its zenith in the late Qing Dynasty, there were as many as 22 draft banks in the city, and more than 400 branches countrywide. While Pingyao has lost its hegemony over the Chinese banking system and the prestige that position entailed, the ancient city remains a paragon of the Ming and Qing Dynasty building styles. Inscribed by UNESCO as a World Heritage Site in 1997, Pingyao still houses an estimated 4,000 Ming- and Qing-era courtyard buildings, along with numerous historic sites, temples, and institutions such as China's first bank, Rishengchang, and the intact, historic city wall.
However, Pingyao's historic architecture has suffered from the extreme poverty that afflicts the city's inhabitants. Barely able to sustain themselves, the residents and local government of Pingyao have allocated little funding to conservation, an especially tenuous situation given that numerous alterations to the historic courtyard buildings have been made over the years. Pingyao's heritage is at great risk. To address these issues, Global Heritage Fund and the Pingyao County Government have undertaken a collaborative effort to better preserve the cultural heritage of Pingyao's ancient city. Utilizing a variety of comprehensive and systematic approaches, GHF and our partners are implementing an integrated planning, conservation and development program for the conservation of the priceless cultural treasures of Pingyao's ancient city.
Since its inscription as a World Heritage Site in 1997, Pingyao Ancient City has undergone enormous changes. With the development and economic pressures brought about by modernization and the rapid growth of tourism, the master plan was conceived to manage and resolve the challenges and issues in the course of balancing development and protection of the ancient city.
Developments in Pingyao over the last 100 years have put pressure on the ancient city to conform to modern needs. As the city's former prosperity has dwindled into extreme poverty and urban blight, the ancient structures have been demolished or modified to accommodate the needs of its recently impoverished residents.
Though many homes have maintained elements of their historic character, many more have been damaged by multiple ownerships and occupancies. Continued upkeep from the rotating cast of inhabitants has preserved some key architectural features, but it also resulted in their destruction, as the unfettered addition of new rooms has resulted in irrevocable damage to Pingyao's priceless heritage.
Alongside the series of historic events and the plague of poverty within the ancient city walls, Pingyao has also been burdened with problems caused by political blunders, which have left the city vulnerable to a critical shortage of preservation and maintenance funds to protect its rich historical treasures.
What We Do
As the city's former prosperity has dwindled, its ancient structures have been demolished or modified to accommodate the needs of its recently impoverished residents. In response, Global Heritage Fund is partnering with all levels of the Chinese government and local residents to protect Pingyao's unique heritage while remaining sensitive to local concerns.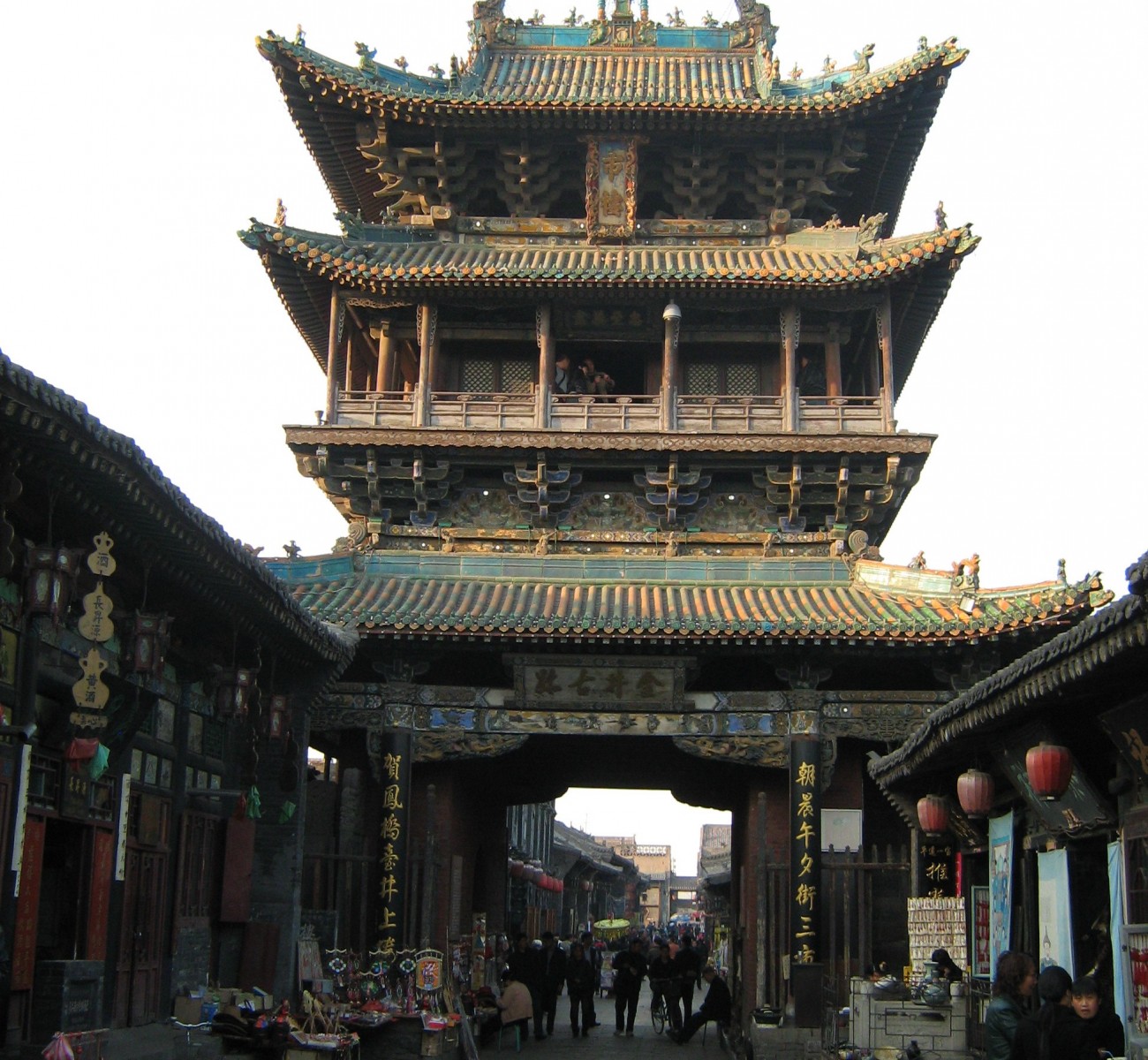 Why It's Important
Since its inscription as a World Heritage Site in 1997, Pingyao has undergone many changes. Modernization and the rapid growth of tourism present significant challenges to continued conservation. Global Heritage Fund has worked to resolve the issues and balance the city's continued development with the protection of the ancient city.
Conservation manual completed in partnership with UNESCO and scheduled for publishing in August 2015.
4 courtyard houses restored, 13 close to completion, and remaining are in progress or awaiting repair.
Modern structures demolished by Pingyao authorities to make way for traditional heritage park
Master Plan completed and submitted for approval
UNESCO and GHF collaborated to print and disseminate the official preservation guidelines for Pingyao Ancient City in Chinese and in English.
Preservation Incentive Fund established with the Pingyao Municipality, with 60 households selected for restoration grants.
International and local instructors conduct workshop for 50 students to present conservation techniques and maintenance of cultural heritage sites and on traditional architecture and building crafts.
Workshops held in support of Pingyao's traditional arts and artisan craftsmanship
Received Global Vision Award for Preservation from Travel + Leisure
Received Award of Merit from the UNESCO Asia Pacific Conservation Awards of 2015.
Zhao Pengtu (44) Ancient Architecture Expert
Zhao Pengtu has cultivated a keen sense of interest in cultural heritage, architecture and history since his youth spent by the hearth of one of Pingyao's historic courtyard buildings Now working as an external consultant at the Pingyao Cultural Heritage Bureau, Zhao has participated in many county-wide cultural heritage surveys, gaining along the way comprehensive knowledge of the architecture and history of the ancient city. He is glad to share his intimate knowledge of these historic courtyard houses and the fascinating stories of the families who lived in them with GHF.
Liu Xiaoli (27) Pingyao Urban Planning Bureau Employee
Coming from a business background, Liu has had to learn everything at the project site from scratch. During the course of her work, Liu became interested by historic buildings and conservation, and was motivated to learn as much as she could from more experienced colleagues. And, her hard work has paid off. Over the course of a year and a half, Liu has advanced from a beginner to a proficient historic building surveyor and draughtsman, and one of the main site supervisors at Pingyao. In the wake of her great success on the project, Liu does not regret pivoting from one field to another. "I find the ancient architecture very interesting and I will like to give my best and learn as much as possible; I hope that I can continue to hold the position and deepen my knowledge in historic buildings."